The iGENIE Ball Machine for Club Members
The iGENIE ball machine is the easiest machine to use. Just select a Player Level and Select Shots to play. Or, don't select anything and it will start feeding an Easy Rally Ball straight ahead.

Want to move around? Press the buttons on the picture of the tennis court to choose where to send the balls.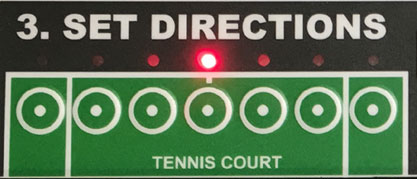 The iGENIE Ball Machine for the Pro
Creating drills for groups is easy. Select a Player Level and then Select Shots in order. For example, hit Medium Player level, and then hit High Short Ball two times and then hit Lob two times. On the picture of the tennis court, Set Directions for a 2-line drill by pressing the button left of center and then the button right of center. That's it! You have a 2-line group drill.
Includes iPhone/iPad Support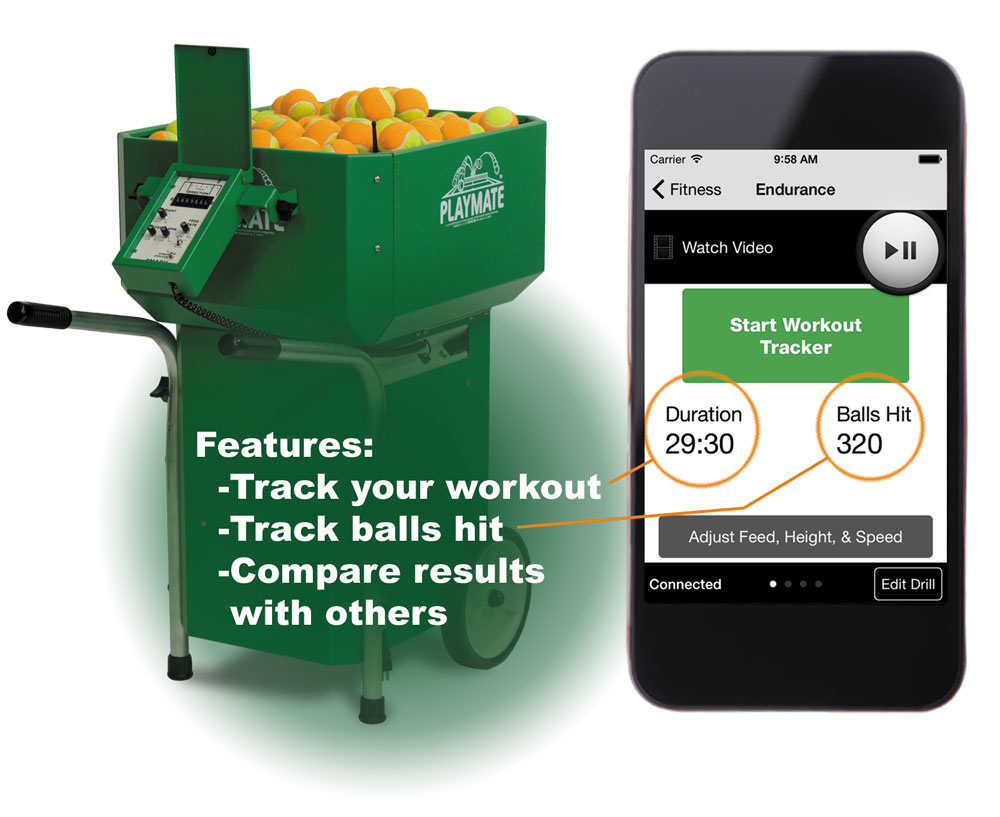 Advanced Features
When using the iGENIE ball machine, you can leave the lower door of the remote box closed. However if you would like to access more advanced features like Random you can simply open the lower door. By lowering the bottom door you gain the ability to adjust the height, speed, spin, and delay of the shot.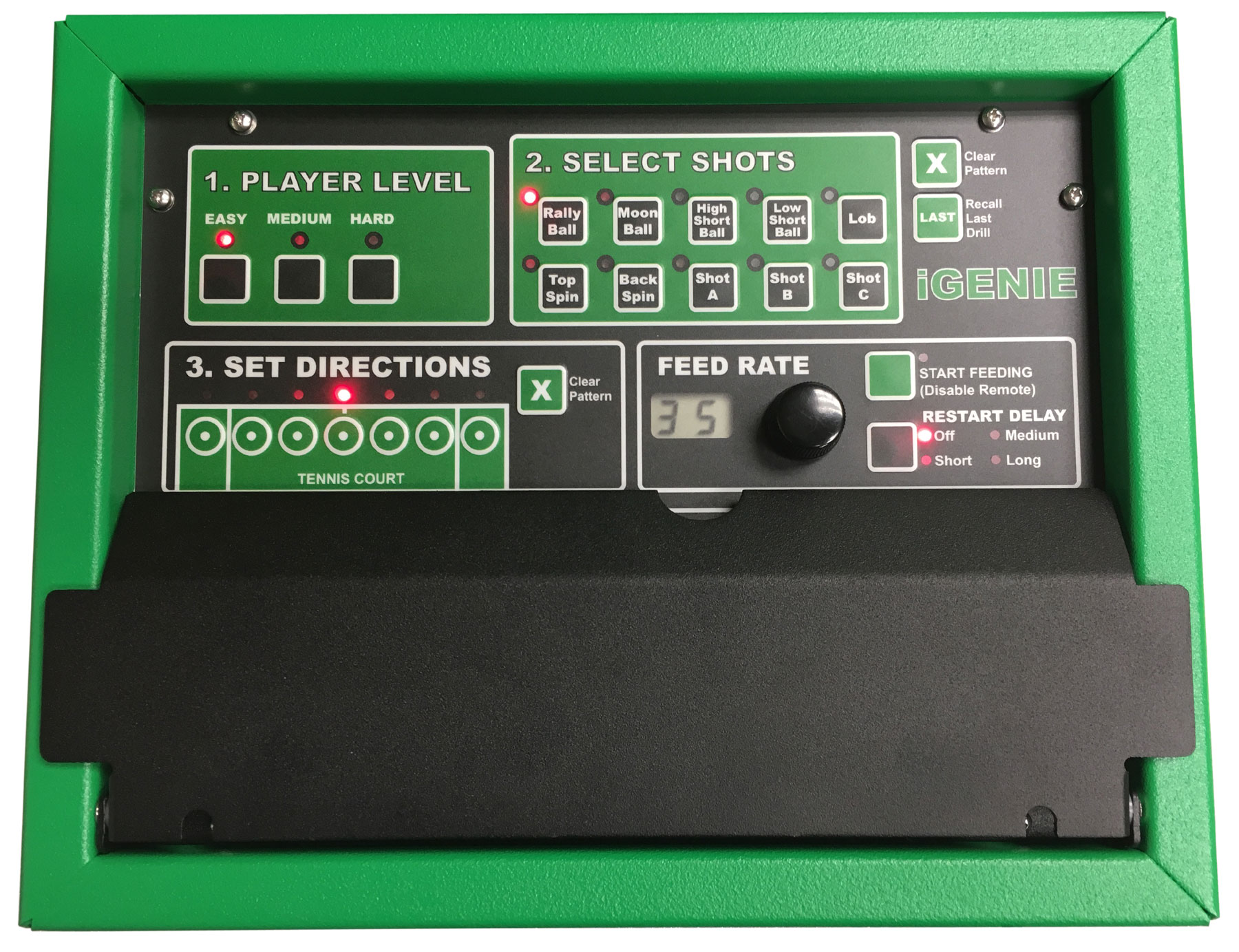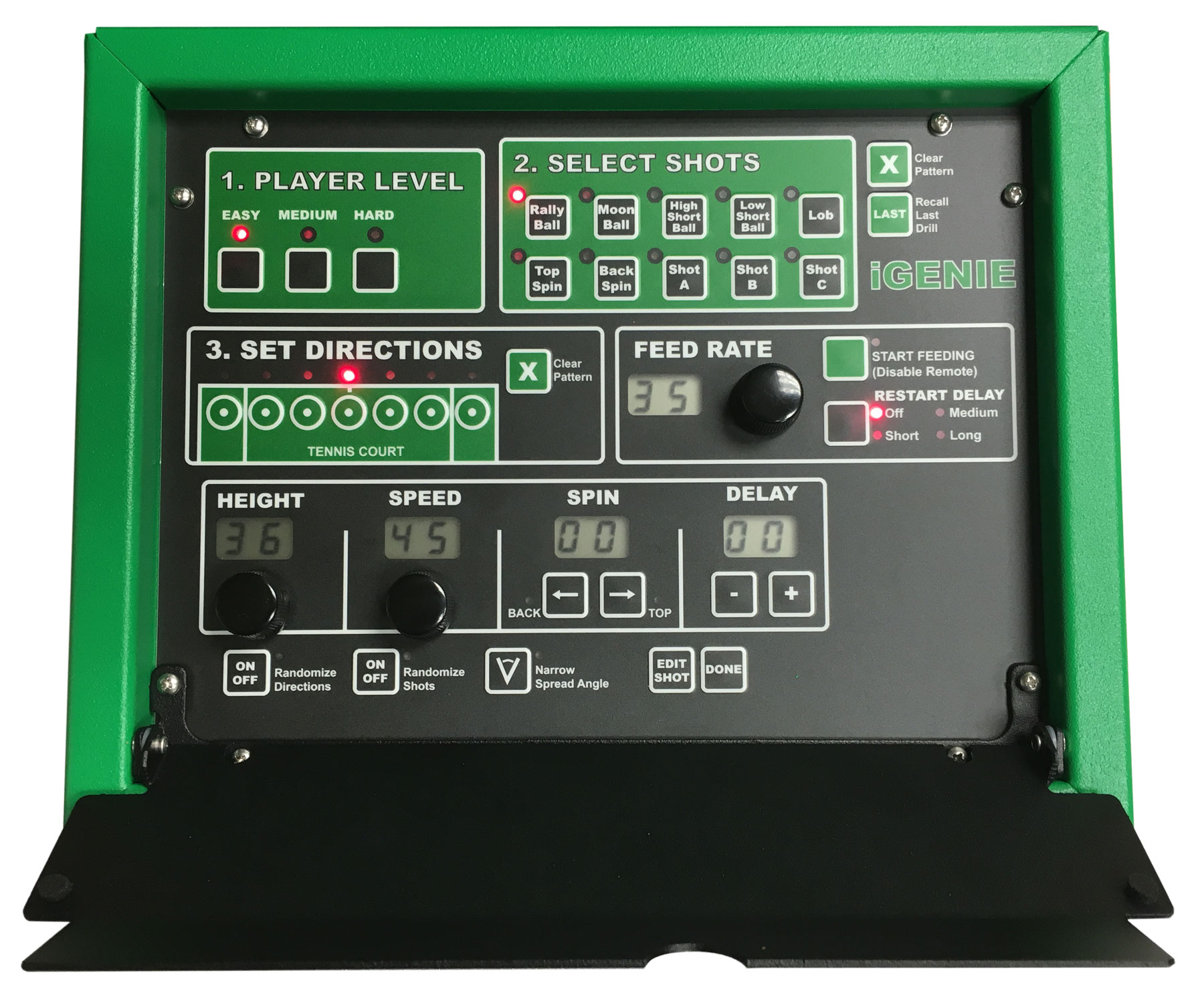 iGENIE Ball Machine Features
10 Distinct Programmable Shots
10 Shot Delays
Programmable Random Shot Sequence
Holds 300 Balls
Variable Topspin and Backspin
iNTELLIGENT Direction Patterns with Programmable Random
Variable Electronic Height
User-friendly Controller
SERVE LIFT Friendly
2 Function Remote Control
(On/Off with drill reset)
3 Year Limited Parts Warranty